Executive Director's Report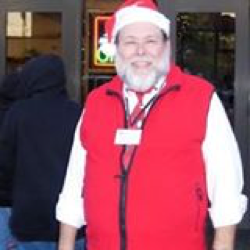 Hi, Colleagues!
As the year rolls forward (and faster than ever, it seems!), I've been reviewing the CCL membership accounts and double-checking that stars have appeared where they belong. Thanks to so many of you for being early to the mailbox with your checks!
And thanks to those who I have just recently contacted about non-payment (at least according to the CCL records). Here's what I discover each year: It may be that the payment is still sitting in the Business Office (it happens), or that the transaction vanished electronically (yep, that has happened), or that it never made it out of the Library. And it may be that the check was sent, but never received by CCL. Once in a while that happens, too. I appreciate that the people I reached out to are busy following up!
Who doesn't love a good mystery?
Cheers -- Gregg Atkins, CCL Executive Director