Consortium Director's Report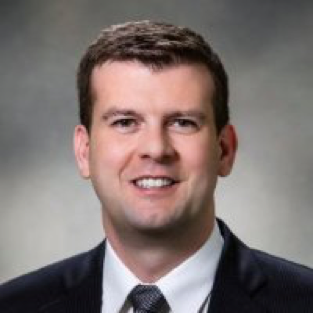 By James Wiser
All of the Spring renewals for subscriptions which renew on July 1 have been generated in the CCLC procurement system. The deadline for returning these to me or to the League office is Friday, May 11th. If you have already returned these forms to me, your invoices are ready to be downloaded in the procurement system. Note that we do not mail out paper copies of these invoices, so if your renewal invoice is ready in the system, it's your responsibility to download and submit your invoices for payment. As always, if you need help logging in or downloading these invoices, please let me know.
The Turnitin renewal offer has also been distributed. As many of you are aware, Turnitin recently acquired Vericite, and in the coming weeks they will be communicating with current Vericite customers what renewals and future plans for Vericite will be. The deadline to return new order and renewal forms for Turnitin, which renews on August 1, is June 15th.
We've added two new vendors to our offerings for this Spring: The Wall Street Journal (direct access) and PowerNotes, an online tool that allows users to manage research and notetaking. While the deadline for submitting orders for these resources is also May 11th, we will accept order forms at any time for new business; we may just need to prorate any first-year subscription to match the CCLC contract term.
In March I also announced a special offer for SAGE Premier, a collection of more than 1,000 peer-reviewed academic journals, at a substantial discount. A minimum participation threshold from our group must be met, however; the price is $4200 per year for any college to receive access to these journals, but a minimum of 25 community college libraries must subscribe in order for this offer to "make." In addition, if your college is interested in subscribing at this rate, if your library places an order for SAGE Premier in 2018, your college will receive complementary access to SAGE Premier for the remainder of 2018 (if the offer does not "make," access will be discontinued after January 1, 2019). SAGE Premier's journal titles are usually not included in any third-party aggregated databases (i.e., EBSCOHost databases), and include many leading titles in the disciplines of education, psychology, criminology, nursing, allied heath, sociology, political science, gender studies, and communication. A subscription to SAGE Premier includes access to journal articles from 1999 through the present, and it includes perpetual access to the journal articles published in any years a library maintains a SAGE Premier subscription. This is an exciting, unique offer, and I hope you will consider whether or not adding this collection makes sense for your college.
I am in the process of ironing out details of an offer for IBISWorld, a marketing (business) database, and that offer will be rolled out at some point this summer. In addition, it appears Elsevier and CCLC will once again be working together, and this fall we'll be able to offer ScienceDirect's College Editions to our colleges at a discount. Stay tuned!
Respectfully submitted,
James