Executive Director's Report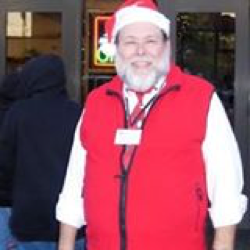 When I'm not focused on Membership stuff, I:
• Got all the hotel and meeting space arrangements in place for the March 8-9 Deans & Directors meeting (new hotel this year – you'll love it!),
• Set up the Board meeting at Pasadena City College in January (what wonderful hosts! Could be a regular thing!),
• Set up the February meeting of the CCL-EAR Committee in Burbank (everybody loves a hotel that you can walk to from the airport!),
• Finally nailed down the meeting spaces for two workshops CCL will offer in April (guided pathways, anyone? – stay tuned!),
• Sent our tax reports into the IRS (we don't pay, but we still report)
• Paid our bills and updated our financial reports (hey, CCL is enjoying solid financial footing),
• Attend the Telecommunications & Technology Advisory Committee (TTAC) meetings at the Chancellor's Office,
• And more.
But not to forget Membership … a small number of colleges are still on the not-yet-paid list. I'll check in with each one to see where things stand (sometimes it got lost, sometimes it's "waiting," sometimes another copy of the invoice is required). If you have any questions about where things stand for your college, let me know.
Looking forward to seeing so many of you in Sacramento for the Deans & Directors meeting!
Gregg Atkins
CCL Executive Director