CCL-EAR Chair's Report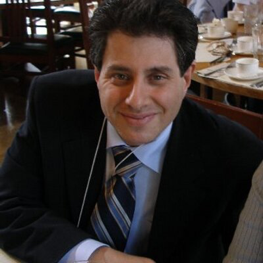 By Norman Buchwald Happy New Year, everyone! Since my last report, the statewide EBSCO package was finally announced in December, Nexis Uni should now be live for all LexisNexis Academic subscribers, and the CCL-EAR Committee has just put out two reviews on Noodle Tools and a comparison review on Test Preparation databases/suites (Mometrix, PrepStep (formerly Learning Express and Learn-A-Test)and Gale's Testing and Education Reference Center). In addition, due to two major issues happening with two vendors, the committee has also published an article in this month's Outlook that discusses the closed-captioning issue in Films on Demand and Gale's peculiar labeling of Academic "Journals" that includes non-peer reviewed materials. The committee has also had two teleconference meetings in December and January.
We are pleased that the statewide package has much more research content available for our students. In addition to our annual state-wide subscription to CountryWatch, we have since 2012 had a statewide suite of EBSCOhost databases, coming from a five year stretch in statewide funds. With the five year period now going through a second cycle, the California Community Colleges' Technology Center did have a RFP process which was open to bids from all vendors, and was also quite challenging as periodical databases have continued to grow and have inflationary increases. The Executive Board of the Council of Chief Librarians in cooperation with the Technology Center did appoint a separate RFP team that were involved in drafting the RFP and were involved in evaluating all vendor offers and criteria. Based on their work and admittedly, a long negotiation process, we are glad to announce that we have a modified package with EBSCO that now has advanced from the Premier levels to the Complete levels for Academic Search and MasterFILE, which grows the number of full-text journal, magazine and primary document resources tremendously (and this in comparison to our previous package as a whole). Other databases in the suite will also continue, including America: History and Life, Business Source Elite and Psychology and Behavioral Sciences Collection among others. Given that, five less often used databases (documented statewide to have low usage) have been dropped. These include the collection development tool, Book Index with Reviews, and the consumer health information database which included information sheet overviews on diseases and medicines, Consumer Health Complete. Auto Repair Reference Center was being discontinued (EBSCO now has a similar product called AutoMate). The remaining two databases that were dropped actually functioned more as indexes to the Academic Search databases (there were practically no unique full text in these two products compared to Academic Search Complete): Religion & Philosophy Collection and the Professional Development Collection. EBSCO is offering discounts for all five individual products, and even a package of all five (AutoMate, obviously instead of ARRC) in the new EBSCO offer. Be sure to ask James Wiser or your EBSCO rep, Janeen Gileskie for more details. They will also be resourceful if you already are in the middle of subscriptions either by themselves or in a package of Academic Search Complete and/or MasterFILE Complete to obtain possible credit or replacements.
With our Fall 2017 survey receiving 74 responses, the committee has made efforts to put out reviews on products or comparisons you have requested, some already out or just this month published, and are planning to evaluate other databases/products in the Spring and Fall of 2018. Upcoming reviews include NewYorkTimes.com, Curriculum Builder, and a comparison review on the interfaces of multi-publisher ebook platforms. Possibilities for late Spring and Fall include a preview of Cochrane Library, a comparison review of Ebook content (including issues of dated titles) in Ebook aggregators, EZProxy, and a Chat Reference Comparison among an array of a dozen products you most felt strongly about in the recent survey.
Please be sure to read our Outlook article on Films on Demand. Rest assured, we have been in continual communication with the vendor and I will be meeting with a representative when I attend ALA Midwinter to discuss more about the issue. In addition, the vendor itself has in general, asked from its users for input on the product and by all means, I strongly encourage you to give them input on anything you believe could be an improvement to the product or your subscriptions. If you missed the Email, you can contact Clark Turner directly at cturner@infobase.com
Our next meeting will be face to face at the Burbank Airport Marriott on February 22 and 23, 2018. We will be meeting from 12-5:00 the first day and then 8 a.m. to 3:30 p.m., the second. As always, California community college librarians are welcome to join us and be our guests. Please contact James Wiser to let him know if you are planning to attend. So far, we have a vendor presentation from Power Notes, a new vendor that's under consideration. Its product is for students working on papers and includes a citation generation component. I will announce on the CCLibrarians-ALL listserv when this vendor and perhaps others will actually be presenting if you only want to attend for the vendor demonstrations.