CCL-EAR Committee Chair Report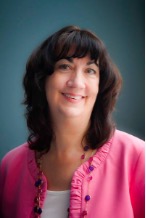 By Nancy Golz, CCL-EAR Committee Chair
New Streaming Video Review
Greetings form the CCL-EAR committee! We hope that the new semester is off to a good start at your library. The CCL-EAR committee has been busy working on a new comparative review of streaming video products. Much has changed, including new vendor offerings, since the last streaming video review that CCL-EAR published in April 2017. Access models have shifted with libraries able to purchase large annual subscription packages, or individual licenses for short-term and perpetual content. This carefully researched review covers the content and coverage of each database, and includes information about affordability, usability, vendor support, interoperability, usage tracking, privacy, and accessibility. While many streaming vendors have made strides with respect to disclosing accessibility information in fairly current VPATs (Voluntary Product Accessibility Templates), there is room for improvement. In particular, the CCL-EAR committee would like to see improvements with respect to audio descriptions. As with many databases, we are concerned with outdated material padding the collections when more current video content would make the content more relevant to our users. You can find the streaming video review in this link and on the CCL-EAR webpage under reviews.
Ongoing Weeding Process of the shared NetLibrary E-book Collection
The CCL-EAR committee developed a new process for reviewing and weeding the shared NetLibrary collection. This process allows us to consider titles for removal on a more frequent basis from the shared collection. The good news is that Pawel Szponar, our network zone manager, is able to delete outdated titles at the network level, and then communicate directly with EBSCO to have them removed from the EBSCO database.
A common reason for suggesting that an e-book be weeded from the collection might be if the book contains outdated information or terminology. The form to suggest a title for deletion is located on the CCL-EAR website.
Requests may be submitted at any time, and the CCL-EAR will review the suggested deletions at their regularly scheduled meetings. In order to give the CCL-EAR committee members time to review the suggestions, only titles received two weeks prior to the scheduled meeting will be considered at that meeting. The next CCL-EAR meetings this semester will be on October 13th, and December 8th, 2023. Before any titles are deleted from the shared collection, the CCL-EAR chair will send out a list of the titles through the CCL listserv to allow member libraries the chance to review and appeal any specific titles that they think should be kept in the shared collection.
If you have additional suggestions for books that should be considered for deselection from the shared collection of over 27,000 titles, we invite you to submit them through this brief form. Thank you helping us to keep our shared e-book collection current and useful!
Please let me know if you have databases that you would like CCL-EAR to review.
Dr. Nancy Golz
CCL-EAR, Chair
Faculty Librarian
Merced College
nancy.golz@mccd.edu