Library Survey Report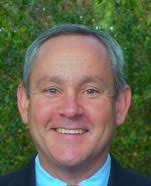 Library Survey Report: California Community College Library / Learning Resources Survey Report contributed by Doug Achterman Now available on the CCL website is a summary report of the California Community College Library / Learning Resources Survey from 2007-2008 to 2013-2014. The report highlights key data from the annual data surveys related to staffing, expenditures, hours open, facilities, and information literacy instruction. Written by researchers Terrence Willett and Jennifer Cross, the report divides California's 113 community colleges into six distinct cohorts for comparison. These groups include:
Smaller remote
Average college
Close to universities
Lower socioeconomic status
Workforce development focused
Higher socioeconomic status
The data include charts and graphs that offer easy comparison between one's own college and other similar colleges. One chart, for example, notes staffing levels within these cohort groups before and after the Great Recession:
It's quite easy to tell whether one's own college has kept pace with others in its cohort in terms of staffing. Other charts offer information about total expenditures, on hours open, and ratio of spending on electronic and print resources over time. Also available on the CCL web site is the comprehensive Survey Data With Pivot Tables from 2005-2006 to 2013-2014. While comparisons within the cohorts in the report are useful to show how one college compares to the others in a group, there are other local or regional comparisons librarians may want to make to advocate for their own programs more strongly. The data are arranged in one spreadsheet, so sorting information by FTES, staffing, or expenditures is quick and easy. Some pre-constructed pivot tables also allow for deeper exploration of the data. Both resources offer ways to communicate back to one's board, administration and faculty how a college library stacks up in comparison to other libraries in the system, both for bragging rights and in making the case for more resources. This is a valuable addition to a librarian's advocacy toolkit.