Electronic Access To Resources (EAR) Committee Report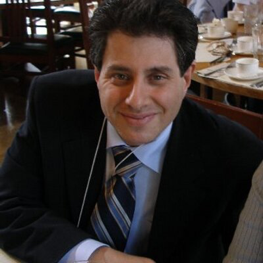 EAR Committee Report -- Norman Buchwald (Chabot College) Committee Chair
The CCL-EAR Committee has been working hard on reviews in the Fall, with our review on SIPX now available and a number of previews on ACLS Humanities Ebooks, Swank Digital Campus, Rittenhouse, and APA Central, coming soon, along with a comparison review on library tutorials databases such as Credo InfoLit Modules and ProQuest Research Companion.
Around Thanksgiving, check your email in ccearinfo for a forthcoming survey on what reviews you would like us to write up in the Spring.  Please respond and submit as what we write is based on what you need.
If you ever want to give us feedback of any of our reviews, we have a platform where you can easily post comments.  We welcome all our readers, including even our vendors to give us any feedback, including any corrections, alert of any changes made since the date of our written review, or even just to simply praise or vent the reviewers or the product.  Go to: http://www.cclibraries.org/reviews/ to read and then click where it says "leave a comment and rate its appropriateness" below any review.
At our September meeting in Oakland we had invited Sean Keegan of the CCC Accesibility Center, to give the committee and the consortium director suggested guidelines for considering products from vendors related to ADA compliance.  In general, if we are looking at hardware or software to apply section 508 standards but for websites, the more contemporary standards are based on Web Content Accessibility Guidelines 2.0 at AA level.   For negotiating with vendors, he advised the following:
● Inform vendors which accessibility standards are expected.
● Request specific documentation from the vendor (e.g. Voluntary Product Accessibility Template - VPAT) and review the vendor's responses.
● Ask questions and request demonstrations (e.g. "How would a student use your product with a screen reader?").
● Understand the response process for accessibility issues that are reported.
● Find out who is the designated accessibility representative at the company charged with addressing issues. A single point of contact is key.
● Find out what the timeline is for making accessibility improvements
He advised that vendors' intention to move toward accessibility standards is fine, however the vendor is expected to follow the standards it claims to strive toward.  His report can be viewed here: https://drive.google.com/file/d/0B6160ldJZKYBNDBYcjdobWRob2c/view
The CCL-EAR Committee then recommended to the Board that we want the consortium to ask all of our vendors to strive towards WCAG 2.0 AA .
Earlier this month, I went to the Charleston Conference  where I attended and took notes at sixteen different sessions, which included a panel and discussion on online reviews of databases, how the Orbis Cascade Alliance (Pacific Northwest consortium) has been wrangling with a shared E-books collection the past five years, a number of sessions about E-book usage by students and E-book collection development, and the potential of an ambitious, open source ILS system and how it could be if librarians put in the time the code and volunteer work.  As I am putting my notes together and hoping for some of the presentations to eventually be posted online so I can link you to them, I plan to provide a report of what I gained from this conference in the next issue of the Outlook.
Our next meeting will be a teleconference on December 2, 10 a.m. to 12 noon.  As always, we welcome visitors from the California Community College Library community, so as the date gets closer, check the ccearinfo listserv for more details.  Our next face to face meeting will take place in San Diego on January 26 and 27 2017.