Letter from the President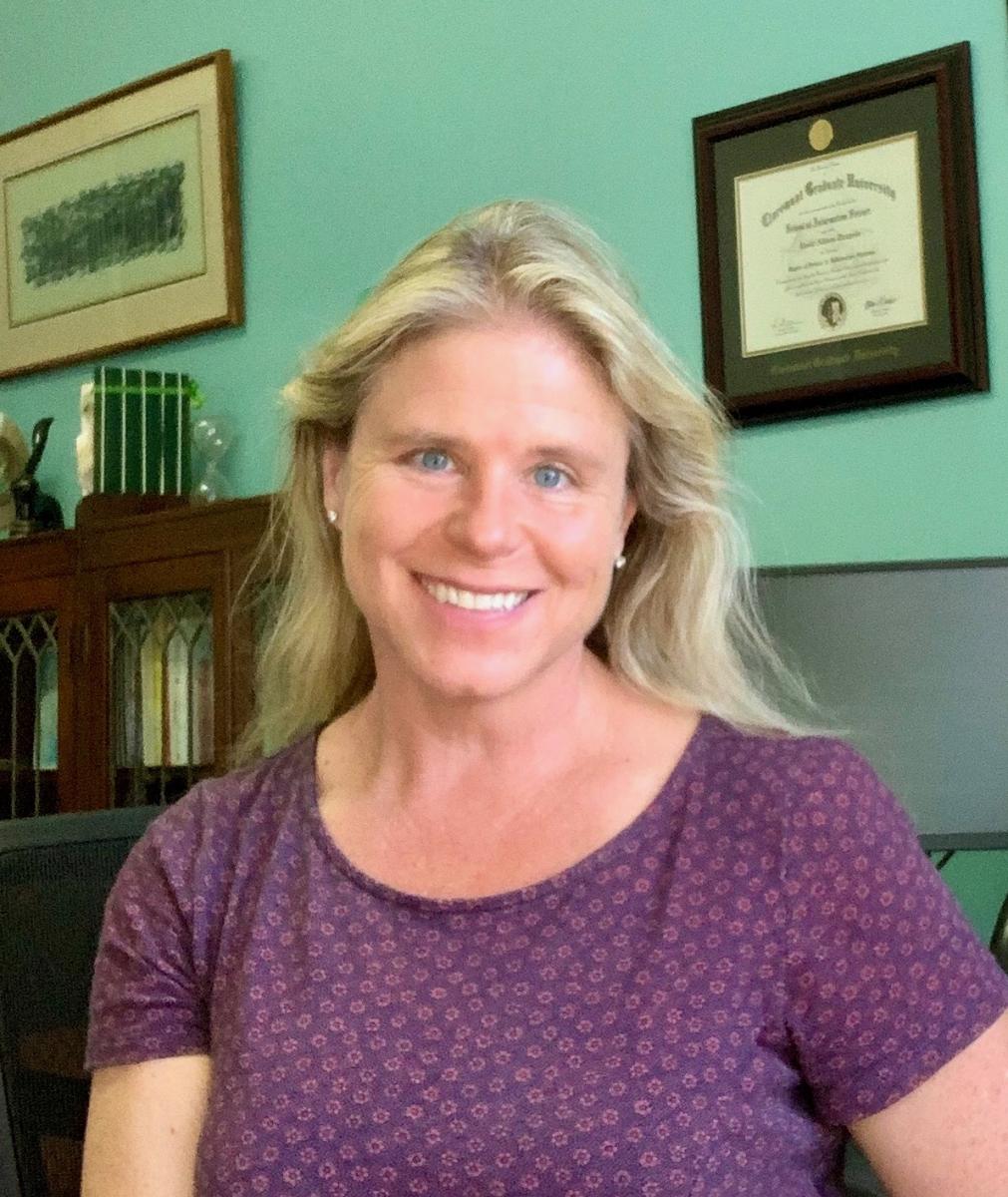 By Leslie Tirapelle, Pasadena City College & CCL President
It is unbelievable that we are almost at the one-year mark of being remote due to covid-19 -- where did the time go! It certainly has been an extremely interesting learning experience for us all, and will continue to be as we start working towards normal operations again (or at least our "new normal"). These last eleven months have definitely been a struggle in many ways, but extremely rewarding to see how our libraries have stepped up to ensure continued library services for our students – with access, equity and safety at the forefront.
Many of us are now in the throes of planning how we will start re-opening spaces and expanding in-person services. Noting the number of e-mails/questions on the CCL listserv about pandemic reopening and service plans, and to have one centralized space where we can share these plans, the CCL Board's Current Interests Committee created a shared space in Google Drive for us. These don't have to be full-fledged plans, they can be works on progress and/or focus on one specific aspect of reopening. As re-opening and service plans evolve, you can update your submission. If you have a plan, please do upload it to the shared drive. There's also a link to this folder on the Resources page of the CCL website. Feel free to download and view any of the files in the shared space, but please do not delete any.
The Electronic Access & Resources Committee (CCL-EAR) continues to engage librarians throughout the state about current and possible shared/consortia electronic resources, and welcomes CCC librarians to join their meetings. You do not need to be a member of the CCL-EAR committee to attend. The next meeting is on Friday, Feb. 19 from 9 am-12 noon via Zoom. If you're interested in attending, please contact Tamara Weintraub (committee chair) by Wed. Feb. 17 to receive secure login information. There are also two vacancies on the committee -- and we encourage you to volunteer! The work is meaningful and interesting, and the committee is a great group to work with.
For CCL's Fall Workshop in December 2020, we were pleased to host ALA President Julius Jefferson as our speaker, who focused on his experiences and thoughts on Anti-Racism & Libraries. We had a resounding number of attendees at the event, and received lots of positive feedback as well as some excellent recommendations. Your feedback is essential for the CCL Board's Leadership & Professional Development (LPD) Committee in planning future events. Currently the committee is planning the annual Deans & Directors Meeting, which is typically held in-person each March. This year, the event will be fully remote. As specific event dates and topics are finalized, these will be shared with the field.
The CCL Board's Advocacy Committee continues to work closely with the LSP Task Force, LSP Governance Committee, CC League, CCC Chancellor's Office and all 110 participating libraries to help build a solid foundation for our shared library platform. Again, where has the time gone! … it's hard to believe we've been on the new system for just over a year now. While we're still experiencing some growing pains, things are falling in to place thanks to the hard work of a myriad of library staff and librarians from across the state -- all of whom have put in countless hours to help ensure the success of the project. We should all be proud of the where we are now, how we achieved the vision, and how the new library system is benefitting millions of students across the state. CCL thanks you all for your time, effort and commitment.
I hope you all have a great Spring term… and Happy Lunar New Year!
Leslie