LSP Fridays
By Elizabeth Horan, Coastline Community College
As a solo-librarian, the LSP project has been a lot to handle on top of my regular job duties. Like many of us, I felt like an island in this process, but our regional "LSP Fridays" have helped.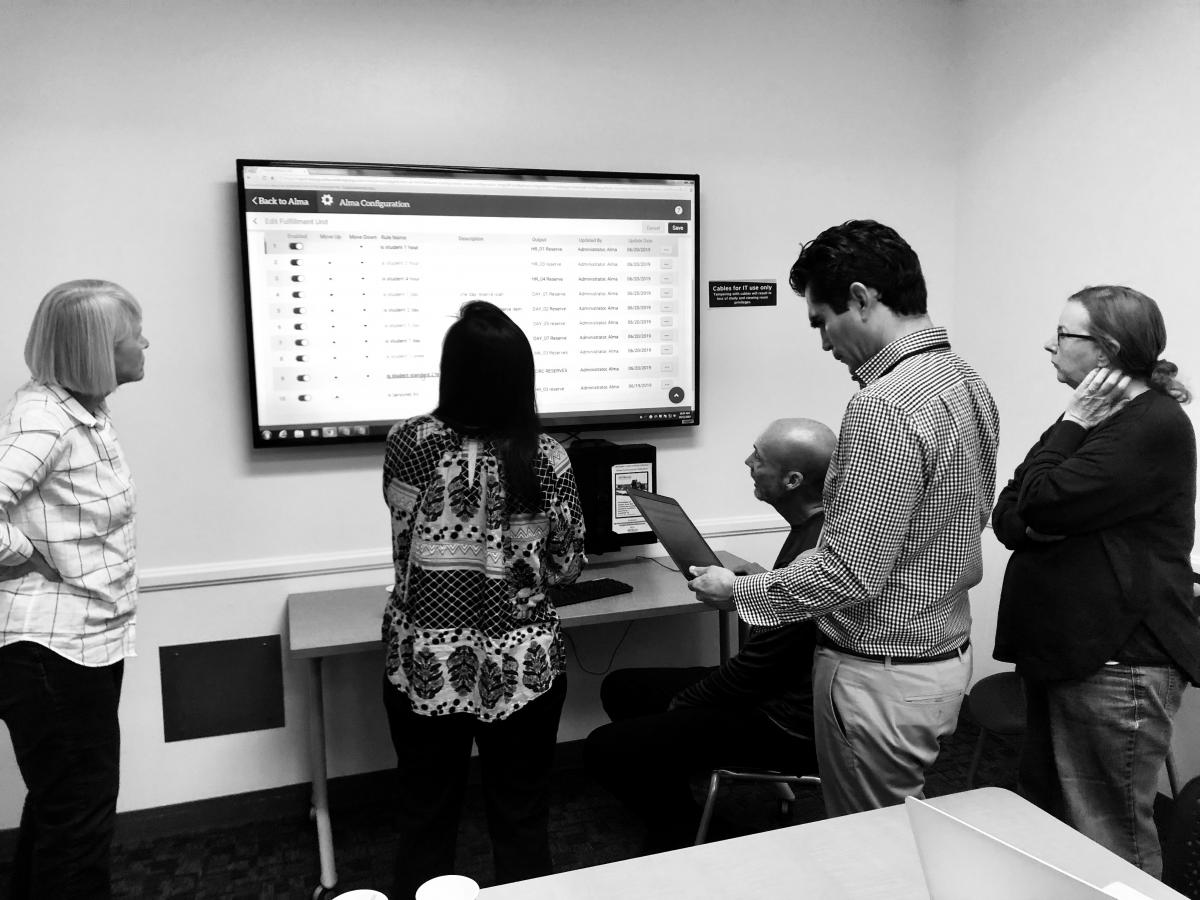 My college (Coastline) is one of three colleges in our district (CCCD) and we were part of a CalWest Consortium with Fullerton College and Cypress College. The five colleges tried to help each other in the early part of the LSP but it wasn't until this summer when Ward Smith from Orange Coast College and I had bi-weekly meetings with CCCD IT that things started to improve for me. Librarian Smith and I would work on Alma after these meetings and found this ended up being very productive. Near the end of the summer, Librarian Smith suggested we keep the meetings going and invite others in our region. LSP Fridays were born.
The process is simple. An invite goes out. We meet from 9-12 each Friday and rotate who hosts. At 9am we ask what we want to talk about and make a list. We go through the list, sometimes going on tangents and solve all kinds of issues. Six colleges regularly show up and about eleven are invited.
I remember someone stating at the beginning of this journey that the LSP would help the community colleges work more collaboratively and it wasn't until LSP Fridays started that I believed it. I still may regret my choice to join the LSP--hindsight is 20/20--but I am grateful to my colleagues across the state who have shared solutions and work-arounds and to my colleagues in the region who join me for LSP Fridays! I still feel like an island, but now I can see I am an island in a chain and the boat ride is not too far away.
LSP Fridays will take a break over the winter holiday but I suspect we will keep them going. Let me know if you would like to be invited!