Community College Library Consortium – James Wiser, Consortium Director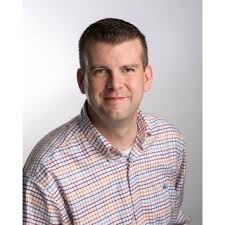 First off, I want to thank everyone for being so kind and welcoming to me in my first few weeks in this role.  I've enjoyed getting to meet some of you in person and have met many more of you over the phone.  My goal in taking over from Sarah Raley has been not to disturb any existing processes she put in place right away, so I appreciate patience from each of you as I learn how we collectively do business together. That said, we are offering several new vendors/products this fall.  See the program announcements on the consortium website https://cclibrarians.org/consortium/ for details.  These new offers include: New Offers
Browzine:  Browzine allows library patrons to browse, read and follow thousands of scholarly journals available from their library on Android or iOS mobile devices.
Mango Languages:  Mango Languages is an online language learning system teaching practical conversation skills for real communication. Mango Languages focuses primarily on oral skills and offers a basic introduction to a range of more than 60 languages.
Nature Publishing Group:  Nature, Scientific American, and the journals published by Nature Publishing Group (NPG) may be of interest to any college wanting to bolster its holdings in the STEM area, as these journals are perhaps the highest-rated journals in Science.  The CCL offer allows institutions to have access to almost 80 of these journals at a heavily discounted rate.
SIPX (from Proquest): ProQuest SIPX is a new technology for managing and sharing digital course materials with proven savings benefits to academic institutions and their students, and flexible engagement models geared to specific campus needs. SIPX can help instructors and bookstore staff save students 20 to 35% off their course packs by ensuring that they benefit from existing library subscriptions.
YBP:  YBP (now owned by EBSCO) is a major suppliers of books and non-print materials to libraries throughout the world, and the largest supplier of firm-order books to academic libraries in North America.  Note that if your library  participated in the TitleSource3 program from Baker & Taylor offered through the CCLC, you will need to find a new book jobber as B&T is discontinuing TitleSource after December 31, 2015.  Please contact me if I can help.
Please let me know if there are other products or vendors you'd like me to approach in the coming weeks! Renewals All renewal forms will be posted on the procurement site, hopefully by September 30th (or very soon after).  You will receive an email when your renewal form is ready. New products can be added using the procurement system and renewal forms can be submitted electronically if your college allows an order to be placed without a signature.  Alternately, there are order forms included in the program announcements which are posted on the consortium website. Order forms can be faxed along with your renewal form.   The deadline for getting these renewal forms back to the CCLC office will be Monday, November 16th. Please let me know if I can ever be of assistance to you! James Wiser Library Consortium Director Community College League of California 2017 O Street Sacramento, CA 95811 310.463.9312 jwiser@ccleague.org