CCL-EAR Chair's Report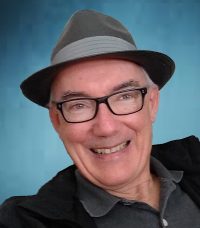 By Steve Hunt, CCL-EAR Committee Chair
What changes we have seen in our work in the last few weeks! I remember a time when electronic resources were an exotic curiosity and now they have become an absolute necessity. Once the closing of a library's doors would have meant no library services but we have shown we can quickly pivot to online delivery of services and resources. This was only possible because of the many years of work at each library, each college and at the statewide level to develop the necessary infrastructure, tools and services.
We all thought the migration to Alma and Primo was our greatest challenge this year but only a few weeks after go-live on that project we began to hear the first warnings about the current pandemic. We are fortunate to have a modern library services platform that is fully web-accessible and provides integrated access to all library resources. Our work together on that project has helped us deal with the current crisis. Librarians across the state shared advice and assistance to help each other adapt.
Database vendors have been generous and responsive in this emergency and many are offering free access to content. Please take advantage of these offers and consider subscribing to these resources if they would help your students. See also your consortium's content providers list and the EAR reviews when you are considering products. These resources are vetted by the EAR committee and our consortium director negotiates the best prices for you. The deadline for Spring renewals has been extended and is now May 29th but if you want to add new resources you usually do so at any time.
Textbooks in electronic form are more available than ever with sources like VitalSource and RedShelf and both companies are offering special access for the present time. Those faculty who are using Open Education Resources (OER) such as those provided by OpenStax and the OER Commons are giving their students low-cost access to textbooks. Will libraries still have a role in making textbooks available to students as online access increases?
Things that we're currently working on in the EAR committee include a comparison review of online anatomy resources and a review of statistics resources. We are looking into the question of open access resources in Primo. Our review format is going to change to make our reviews easier to access and read. Please look at our recent review of the Oxford Research Encyclopedia, our reviewers said it would be a great OER resource for faculty looking to provide shared course readings.
If you are interested in looking at new databases and recommending them to other librarians, consider joining the EAR committee. Serving on the EAR Committee is a great opportunity to help select electronic resources for all California community colleges and to network with your colleagues from across the state. Please contact CCL President Leslie Tirapelle if you would be interested in serving on this important committee.