LSP Instruction Work Group Presents 'Teaching with Primo VE'
By Kaela Casey, Ventura College, Elizabeth Horan, Coastline College, and Cynthia Mari Orozco & Rita Suarez, East Los Angeles College
Another Tool in the Tool Belt: Finding Articles with Primo VE
Presented by Elizabeth Horan, Coastline College
Coastline College Library is unique in that it is 100 percent online. To reach students, online library workshops were developed; these are completely online in Canvas, take students one to two hours to complete, and students can self-enroll in them. Faculty assign these workshops to students, and students receive a certificate of achievement upon completion that they turn in to complete their assignment. Current workshop offerings include:
Avoiding Plagiarism
Library Orientation Workshop
Advanced APA Citation Skills
Advanced MLA Citation Skills
Internet Searching and Online Privacy
Elizabeth focused on developing these workshops and strategies for increasing student engagement. She begins by identifying the overall student learning outcomes for each workshop. Then, she breaks each student learning outcome into smaller chunks to identify specific tasks or concepts students should learn. This process also helps develop assessments for each student learning outcome. From there, she develops the script for the workshop and begins creating content. Elizabeth aims to create a high-touch environment within the workshops by communicating with students through the Canvas inbox and providing detailed feedback and comments on their final assessments. She has found that her feedback prompts students to communicate with her through the Canvas Gradebook and even leads to reference interactions.
With the implementation of the LSP, new workshops are in development that focus on utilizing Primo VE and library databases to locate sources. With Primo VE's ability to search across all library databases, these workshops will be important for improving student's research skills and information literacy and give them another research tool to add to their tool belt.
Canvas Commons Information Literacy Modules & Workshops
Presented by Cynthia Mari Orozco and Rita Suarez, East Los Angeles College
At East Los Angeles College, librarians Cynthia Mari Orozco and Rita Suarez created eight information literacy modules in Canvas Commons in Fall 2019, including "Getting Started with Library Research," a module dedicated to finding books and articles using Primo VE. Each module includes an introduction with learning objectives, explanatory Canvas pages, and a short quiz, with some modules also including videos that are appropriately captioned and hosted on the library's YouTube channel. The modules are all in the public domain and can be easily imported or downloaded into an instructor's Canvas courses. The modules are discoverable in Canvas Commons by searching for "ELAC Library" and can also be found on the library's Instruction Services Research Guide. The guide lists each module, provides step-by-step directions in how to import modules into Canvas (as well as an instructional video, "Faculty: How to Import Library Modules into Canvas"), FAQs, and librarian contact information for follow up.
The "Getting Started with Library Research" module aims to provide students with basic point-of-need instruction in understanding when to use Primo VE for their information needs and perform basic searches in Primo VE to retrieve books, ebooks, and articles. The first explanatory page, "What is OneSearch?" contextualizes what a discovery service is and does. While library professionals are keenly aware of the power in aggregating library resources, students often do not understand why one would need to search across databases in the first place. This first page equates databases to shopping at stores, where you can find the same and similar items across stores but availability of brands, categories, quality, volume, and so on may vary. Like stores, databases also provide general and specialized information. The store analogy often helps students better understand the function of various databases, and understand the function and utility of Primo VE.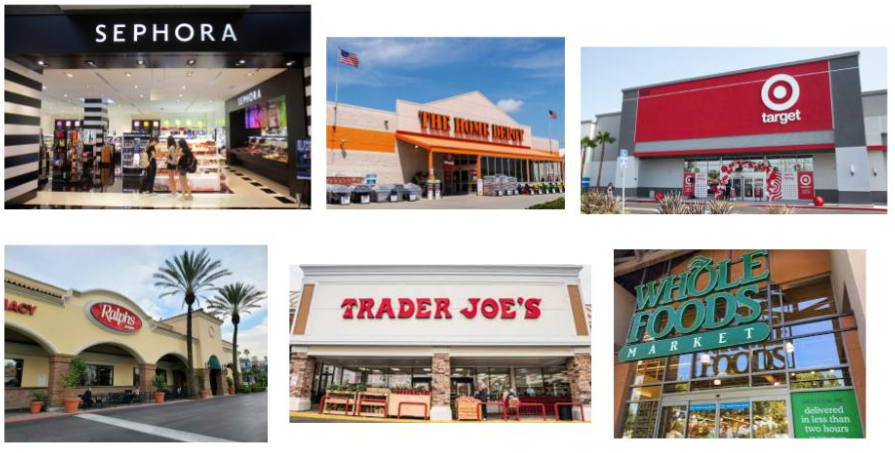 The next two pages provide step-by-step instructions in limiting to books (including eBooks) and articles, respectively. The last page features a 10-minute video that provides an audiovisual explanation of the previous content pages.
After the switch to Primo, the instruction team also combined two in-person workshops–Find Books (an exploration of the print catalog, keywords and subject searching, and call numbers) and Find Articles (reviewing academic databases with emphasis on keyword searching in EBSCO) and created a Primo-specific in-person workshop, Find Books and Articles in OneSearch and accompanying handout. The new workshop consisted of three parts: 1) a quick introduction to OneSearch as a new tool that combines the library's print and digital resources into a single-search interface; 2) an activity on how to find and narrow search results to books and eBooks; and 3) a final activity on finding articles. While the instruction team all teach Primo differently, the overall pedagogical approach is to teach both higher-level information literacy concepts–such as keyword development and Boolean searching–alongside the more practical aspect of teaching the features and mechanics of utilizing OneSearch.
Synchronous Zoom workshops seemed like a good alternative when the campus was forced to move entirely online during the pandemic. However, the instruction librarians realized that many students could not attend live sessions, and faculty were desperate for asynchronous, embeddable content. The instruction team opted to design video workshops by breaking down the content of the in-person, activity-based workshops, including the OneSearch workshop, into the most essential concepts students needed to get started on their research. The instruction team recorded these workshops, uploaded them to YouTube, and created online worksheets in Google Forms so that students had an opportunity to practice what they had just learned. The workshop content is purposefully general in scope to allow faculty across disciplines to assign these to their students. Having had the opportunity to teach the OneSearch workshop in-person prior to the pandemic, the instruction librarians had enough informal assessment from students to predict areas in which students might get stuck and address those points in the video. For example, during the hands-on workshop sessions, the instruction librarians observed that students often did not know where to click to access the full-text of an article or were not sure how to limit their results to view only books or peer-reviewed articles. Thus, the videos make explicit how to perform these technical functions of Primo, and instruct students in keyword searching. These workshops have been successful; students are able to complete them with relative ease and faculty have been able to assign them to students just as easily. Faculty can either direct students to the library's Instruction Services Research Guide that provides five online video workshops. Each has an embedded video workshop and an online worksheet. Completion of the worksheet generates an email and PDF certificate of completion for the student. Alternatively, faculty can embed edited versions of the workshops in Canvas through Canvas Commons. Since the online worksheets have the disadvantage of email mix-ups and Google Form issues, the library advises faculty to use the embeddable Canvas Commons workshops over the video workshops.
Library Research Workshops at Ventura College
Presented by Kaela Casey, Ventura College
Like many other community college libraries, the COVID-19 pandemic has had lasting effects on Ventura College (VC) Library's instruction. Great strides have been made since the start of the pandemic in increasing the library's online instruction presence through videos, modules in Canvas Commons, Zoom library instruction, and embedded librarians. However, although librarians are back on the ground, requests for library instruction, both in-person and online, have remained lower than usual. Due to this, Kaela decided to develop a fully online self-enrolled, self-paced library research workshop series in Canvas with digital badging. This framework would provide benefits for both students and faculty. For faculty, they would have the ability to assign one or more workshops and easily determine student completion by viewing their digital badge. The workshops could be assigned in lieu of traditional library instruction or be a supplement to a library instruction session in which the focus could be aimed at the course's specific assignment or learning objectives. For students they would have the convenience of enrolling in and completing the class at times that work for them. They would also have the digital badge as proof of their achievement that can be used throughout their time at the college.
Currently, three workshops have been created and are being tested by librarians and student workers:
Workshop 1: Getting to Know the Library
Workshop 2: Finding Books
Workshop 3: Finding Articles
Content for each workshop includes videos, infographics, and LibWizard Tutorials created by VC librarians, and content adapted from Introduction to College Research by Walter D. Butler, Aloha Sargent, and Kelsey Smith. In her presentation, Kaela focused on Workshop 3: Finding Articles. The workshop begins by orienting students to the information lifecycle, types of sources, the differences between articles, and search strategies. With this foundation in place, the workshop moves on to an activity in an embedded LibWizard Tutorial. LibWizard Tutorials allow librarians to embed images, documents, or live websites into slides accompanied by librarian-generated content or questions. The tutorial begins with a walkthrough of searching Primo VE. A live record from Primo VE is included with information on how to read and understand the record, as well as questions that prompt the student to think about how the content in the record could affect their search term choices. The tutorial ends with a live Primo VE search page with instructions for students to search independently and answer questions about their search. The hope is that these hands-on experiences within the workshop will help students develop confidence and reinforce the information literacy content presented earlier in the workshop.
Kaela plans to launch the first three workshops in the Library Research Workshop Series in spring 2022 and hopes to launch additional workshops on online searching and information evaluation by fall 2022.
Further Readings and Resources: