Greetings from your new CCL Communications Manager!
Hello, everyone! My name is Cynthia Mari Orozco, and I will be the new CCL Communications Manager from this point forward. I'm very much looking forward to this new role and working with CCL and all of you.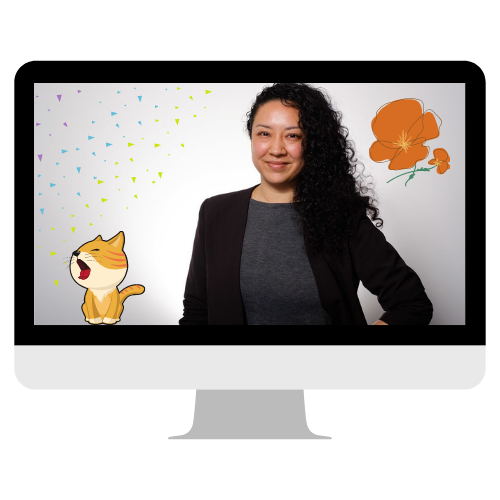 I am currently the Equity and OER Librarian and Associate Professor at East Los Angeles College in the Los Angeles Community College District, where I've been since August 2016. My work primarily consists of instruction, reference, outreach, and OER at both our Monterey Park and South Gate campuses. I also am an adjunct librarian at Santa Monica College and teach information literacy classes at Santa Rosa Junior College and Los Angeles Valley College. Prior to ELAC, I was the Student Services Librarian at California State University Long Beach, Sunday Librarian at the Palos Verdes Library District, and Librarian-in-Residence at Loyola Marymount University. Early in my career as a librarian, I realized that I wanted to work directly with students in public community colleges, and I couldn't be happier to be in this field. I hold an MLIS from San José State University, and I should be finishing up my PhD in Information Studies from UCLA next year (fingers crossed!). As a researcher, I'm really interested in the role of archives in community college libraries, oral history and community college history in California. 
At the risk of sounding fanatical, I have a lot of ties to and happy memories within the California Community Colleges. As a competitive swimmer from an early age, I attended swim practices at Cosumnes River College and swim meets at CRC, Sacramento City College, Santa Rosa Junior College, and Solano Community College. As an undergraduate, I attended Sacramento City College, American River College, and Irvine Valley College, and post-baccalaureate, I've committed to lifelong learning by attending various upskilling courses at ELAC, Los Angeles City College, Los Angeles Valley College, Santa Barbara City College, Orange Coast College, Coastline College, Saddleback College, Pasadena City College, and Long Beach Community College. My family are alumni and current students at Monterey Peninsula College, Reedley College, and Fresno City College. I've been lucky enough to have also adjuncted at Chaffey's Chino campus library and Los Angeles Southwest College. I have a deep-seated respect for the work that the community colleges do in our state, and I'm thrilled to be able to nerd out in this communications role. 
Again, I'm very much looking forward to working with all of you. Please reach out to me if you ever need anything or just to say hi!