Executive Director's Report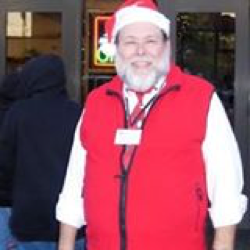 I don't have to tell you that it has been a busy Fall! You live in the middle of all the change – Guided Pathways, Student Equity, ACRL Information Literacy Framework, a new State Chancellor who is certainly getting everyone's attention! And what about FLOW? Oh, and just that little thing about teaching and serving students in the library … !
My busy Summer and Fall? It included a lot of groundwork for the statewide Library Services Platform Project (think ILS with a new and more up-to-date name): a preliminary workplan, first stab at a budget, and first draft of the job announcement for a consultant to help us develop the RFP.
Despite a very crowded convention calendar in Sacramento this Spring, I finally found a place for the annual meeting – and you'll love it! We'll be at the Embassy Suites Tower Bridge – right there at Old Sacramento. Mark your calendars for March 8-9, 2018!
And I managed to squeeze in the creation and mailing of this year's CCL invoices … and thanks to all of you who got.right.on.it! 73 colleges have sent in checks! You can check your college's status online on the CCL new website. That's 70% participation – thanks for taking the time in the middle of the frantic moments to support CCL with your "o.k. to pay" on that paperwork! Gregg T. Atkins CCL Executive Director