College of San Mateo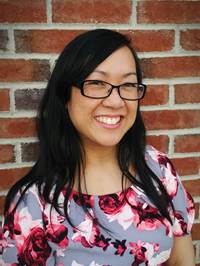 Elnora Kelly Tayag is the newly hired Director of Learning Commons. Elnora will support the integration of the Library, Learning Center, and other instructional services and programs within the Academic Support and Learning Technologies Division (ASLT).
Elnora is an American Library Association (ALA) Spectrum Ph.D. Fellow at the School of Information and Library Science at the University of North Carolina (UNC), Chapel Hill.  Her research interests include digital humanities, museum curation, social justice, and community engagement. Prior to attending UNC, Elnora was an Associate Librarian and Outreach Coordinator at the California State University, Channel Islands.  She has extensive experience in Library services, including expertise in information literacy. And she has teaching experience, having taught an undergraduate critical thinking course.
She published Filipinos in Ventura County, as part of the Images of America series by Arcadia Publishing (2011) and has previously served on the Board of Directors for the Filipino American Library and the UCLA Pilipino Alumni Association. Elnora earned her Master of Library and Information Science from University of California, Los Angeles, Master of Arts in Religion from the Claremont School of Theology, and Bachelor of Arts in Art History with a minor in Religious Studies from University of California, Irvine.