Letter from the President
Letter from the President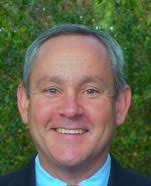 I hope you found some time to relax and recharge during the summer and that you're ready for an exciting year.
Library Services Platform News
The Library Services Platform project is in high gear, as eleven colleges--Allan Hancock College, City College of San Francisco, Cypress College, East LA, Foothill College, Long Beach City College, Oxnard College, Pasadena City College, Pierce College, Santa Rosa Junior College, and Shasta College—are completing a trial run of migration and testing a "production environment" with the new system this semester. Their experience will inform the process put in place to guide other participating colleges—now a substantial majority—as we begin a year-long process of preparing data for migration, undergoing extensive training, and finally implementing our new system in December 2019 or January 2020.
Ongoing news for this project can be found on the CCL website in the right-hand sidebar on the homepage. The LSP project manager at the CCC Technology Center, Amy Beadle, is also starting a weekly blog of updates related to the vanguard group's progress. If your library is still in the process of deciding whether to participate, Amy and an LSP Task Force librarian are continuing regional workshops that began in early September, in which you can get a brief overview of the project and have an opportunity to ask any questions you may still have. The schedule of those visits is posted at http://www.cclibrarians.org/news-events. Remember that the deadline to submit the Institution Participation Agreement (which a representative at your college should have already received) is October 31st.
Progress to secure ongoing funding has been steady. On September 17th, the Board of Governors approved ongoing funding as part of its overall budget proposal—a major step forward. Two benchmarks are the Governor's proposed budget in January and the May Revise. If you'd like a review of the state's budget process, see this document from the state: https://www.senate.ca.gov/sites/senate.ca.gov/files/the%20budget%20process.pdf The entire process requires regular monitoring and strategic advocacy—activities that receive regular input and support from CCL's executive director, Gregg Atkins. His knowledge of the community college system, the legislative process, the key players, and the relationships that need to be cultivated by our group has been invaluable for many years, and it is no less a part of our successes on the LSP project. Next time you see Gregg, be sure to express your appreciation for all he does.
In other LSP news, workgroups have had faculty members approved by the Academic Senate for California Community Colleges (ASCCC) in the following functional areas:
Professional Development
Systems Administration
Analytics
Discovery & User Experience
Resource Sharing
Circulation
Cataloging
These will be ongoing work groups of librarians from throughout our community college system who will recommend policy, propose professional development and training, and help build an infrastructure of support for operating the LSP. Amy Carbonaro at the CCC Technology Center is heading the work group effort (acarbonaro@ccctechcenter.org). A question I have been asking for a year now: What becomes possible when most of our colleges are sharing the same LSP?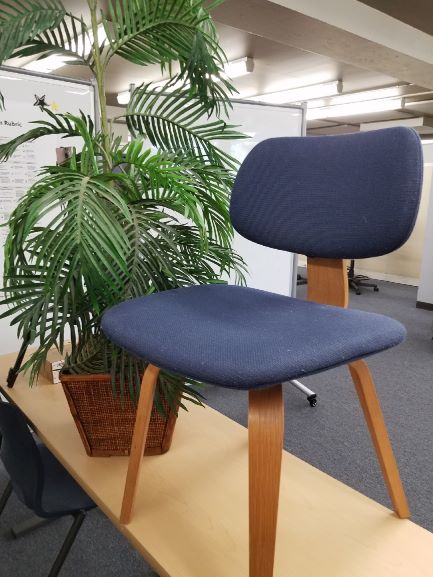 This question applies not only to resource sharing, but to countless decisions we have made individually up to now. Think about how our network of librarians might contribute instructional materials to other libraries around the state. Imagine the level of support we can provide one another in routine troubleshooting of systems, in the introduction of add-ons or integration of third-party software, and in adjustments to discovery configurations that help our students find the right resources. I envision annual statewide or regional events in which we continue to develop new ways to collaborate to provide the best possible service to our students, faculty and staff. Our best is yet to come.
Something Cool in Our Library
We were able to replace most of our old, sagging chairs in our library last year with chairs that are comfortable to sit in and will last past our lifetimes. But we decided to keep these super cool chairs in a small mezzanine where students study at carrels and a few tables. We love the elegant curves of this sleek style—mid-century modern?—and they are still comfy after all these years.
Want to share something cool in your library? Upload to this Google form and include a brief narrative identifying yourself, your college, and info. about the photo: https://docs.google.com/forms/d/e/1FAIpQLScd_3h6NvuuRlc7BUWTjdxNNYgg7fDqEyr6EnnJnjkXV_sLSA/viewform
Reports
Conferences/Events
Access Services
Library Technology
Reference & Instruction
Statewide Initiatives
Staffing