CCL-EAR Chair's Report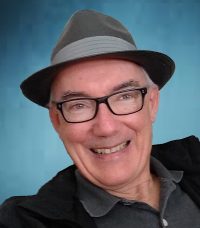 By Steve Hunt, CCL-EAR Committee Chair
We have heard from many community college librarians around the state that streaming media products present a number of problems for our libraries. Licensing terms, pricing and availability of titles are all longstanding sources of frustration. Vendor sales models such as patron driven acquisition can be unsustainable in terms of cost for our limited budgets. Titles are dropped from collections mid-year just when faculty start using them in their classes. Title counts may remain the same but we see good content lost and replaced with mediocre content. Some streaming media aggregators refuse to work with our consortium and present misleading claims about costs and affordability. The EAR committee and your consortium will continue to monitor issues associated with this developing area of electronic resources and we will stand up for your interests. We did a review and comparison of some streaming video products about a year and a half ago which readers might find interesting. Please read and comment on the review or the products being discussed on our website at the above link.
Speaking of streaming video collections, our consortium recently added a subscription offering for content from Media Education Foundation, they produce and distribute documentary films and other educational resources to "inspire critical thinking about the social, political, and cultural impact of American mass media." More about their collections can be found on the CCL website.
We have recently heard of a new streaming video collection, the National Media Market Academic Libraries Video Trust. We hope to have an article on this collection in a forthcoming issue of the Outlook.
The EAR committee has updated its review of JSTOR. It covers new features added to the product and will help you make better use of the valuable resources in that database. Please check it out and submit comments on our website. The update can be found here: http://cclibrarians.org/review/jstor-update
I am pleased to report that the CCL Board has appointed Megan Kinney, a librarian at City College of San Francisco as the new EAR representative for the San Francisco/East Bay region. Megan specializes in electronic resources at CCSF and is also a member of the Electronic Resources and Acquisitions Workgroup for the LSP project. Prior to her present position at CCSF, Megan was a librarian at Contra Costa College for four years.
CCL-EAR is still looking for a librarian from the Southwest Bay region to join the EAR Committee. This is a great chance to help select electronic resources for all California community colleges and to network with your colleagues from across the state. Please contact CCL President Doug Achterman or area representative Susan Hines if you would be interested in serving on this important committee. The Southwest Bay region includes the following colleges: Cabrillo, Cañada, De Anza, Evergreen Valley, Foothill, Gavilan, Hartnell, Mission, Monterey Peninsula, San Jose City, San Mateo, Skyline and West Valley.