LBCC Library Zen Den
By Shamika J. Simpson, Long Beach City College
The Long Beach City College Library is excited to announce the installation of The Zen Den. The Zen Den is an indoor green space designed to promote well-being. It is a quiet space where people can relax in the tranquil atmosphere, meditate, take a break, de-stress, practice breathwork and center themselves. The Zen Den features a calming, cool - color scheme and includes vines on the wall, faux succulent wall art, faux grass rugs, bean bags, and comfortable chairs. The Zen Den room is also wheelchair accessible.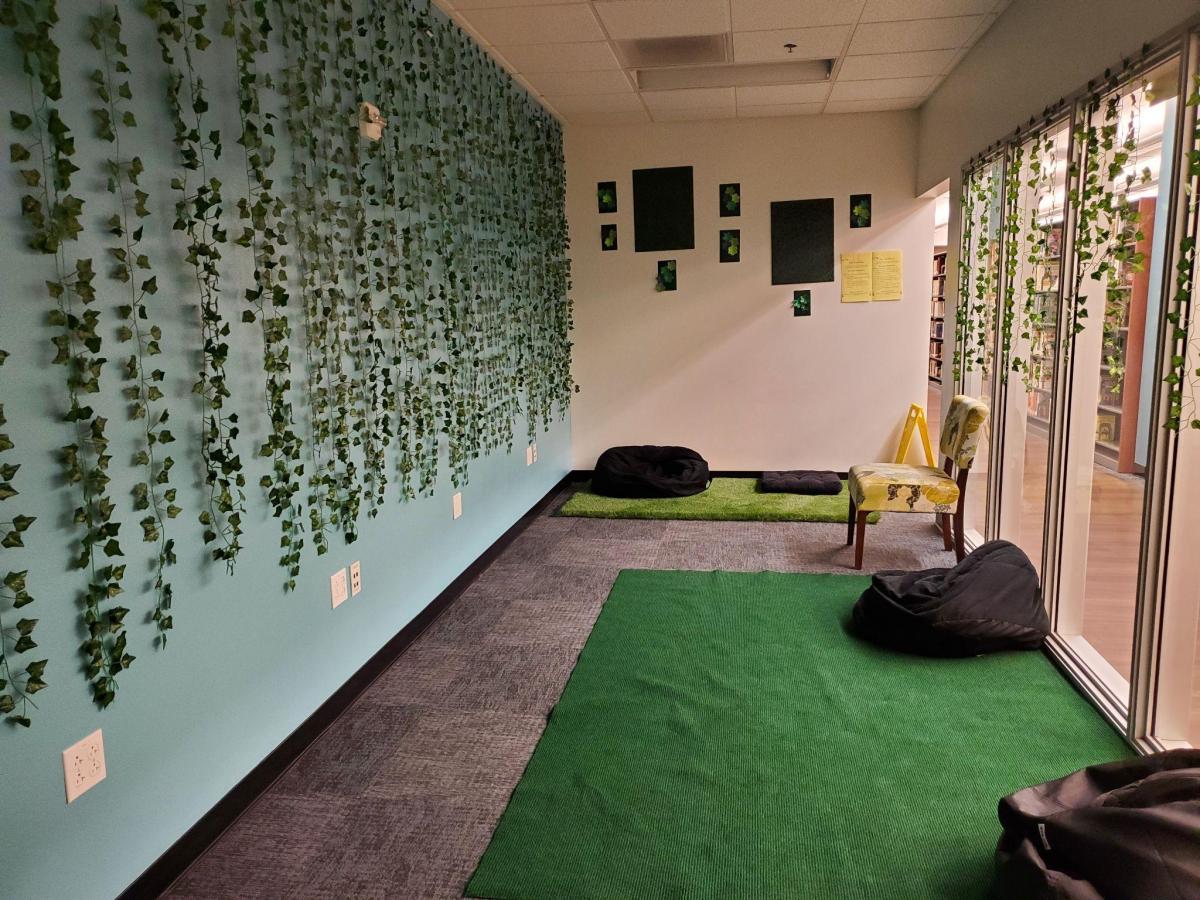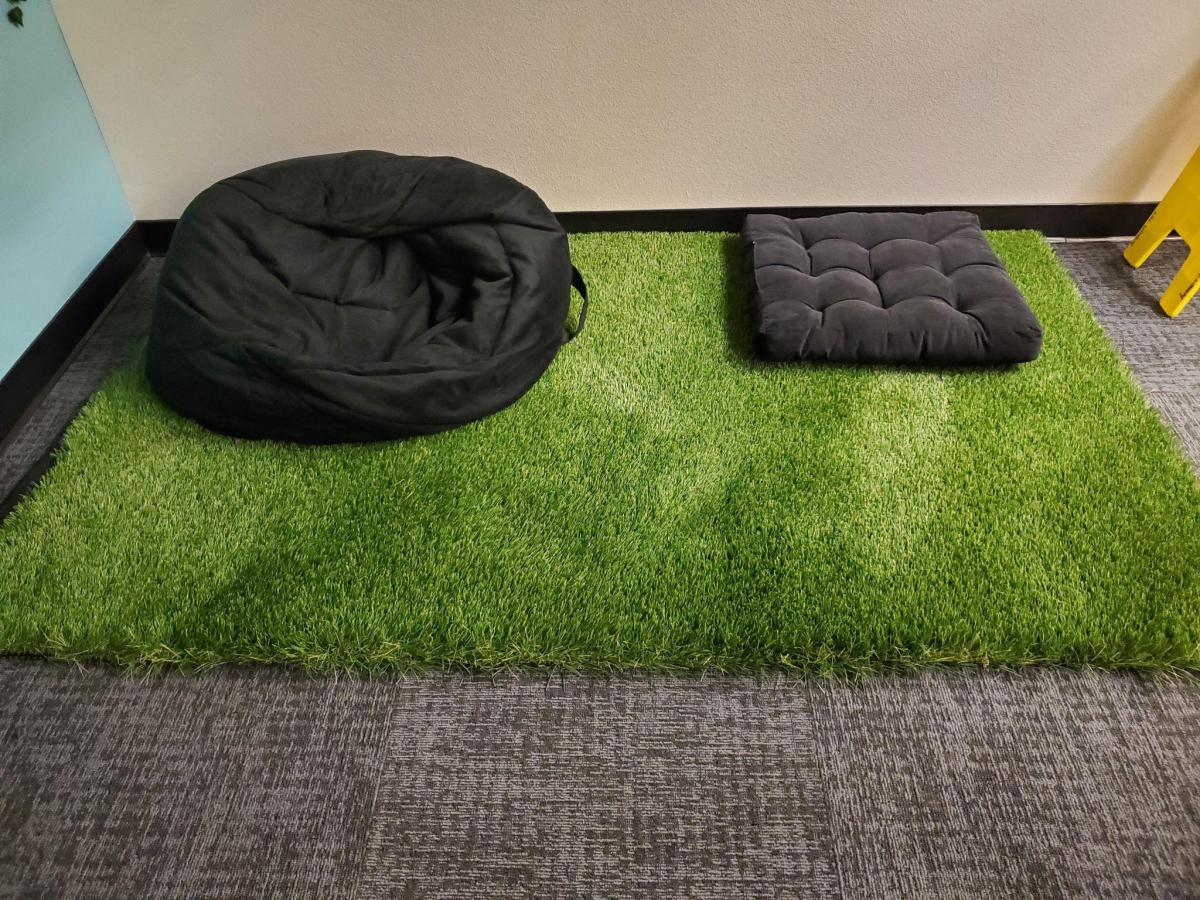 Why a Green Space?
Regarding office green spaces and employee engagement, Pamela DeLoatch writes, "[A]cademic research suggests that green spaces can relieve mental fatigue, which can improve employee work performance, satisfaction, learning, inquisitiveness and alertness1." While this article focuses on employees, all of the benefits of green spaces and wellness apply to the student body as well. Spending time outdoors in nature is best, but when this isn't possible, bringing elements of nature into indoor offices can improve wellbeing and reduce stress.
At the LBCC Library we put students first and are continuously implementing new and innovative services and resources that focus on well-rounded students and their unique and individual needs.
We've received many kudos and verbal feedback from students, staff and faculty on how much they love having this space. The Library will use a Happy or Not survey machine to capture additional qualitative data and quantitative data.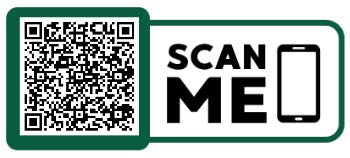 The Zen Den supports the following LBCC Strategic Plan Goals:
Category: Supportive
● Goal: Through fostering a culture of care and collegiality, students and employees will feel supported, valued, and respected.
○ Focus on the institution's role in creating positive experiences for students and employees:
● Goal: Focus on the institution's role in creating positive experiences for students and employees
○ Further invest in mental health supports for students
● Goal: Create spaces/activities for employees to connect, build community and relationships, and share best practices and experiences
○ Support employee participation in events and programs on campus
The Zen Den is located in the LAC Library (1st floor) and is open during regular Library hours. For more information, please contact Shamika J Simpson (she/her/mrs.) at ssimpson@lbcc.edu.
Special Thanks
The Zen Den would not be possible without the contributions of the donors:
● Simpson & Simpson Garden
● Dele C. Ladejobi, Librarian
● Dr. Paul Creason, Dean of Health and Science
● Jeffrey Sabol, Librarian.
Last but certainly not least, we are grateful for those who labored to make the Zen Den come to life: Tamara Lincoln, Student Success Instructional Aide and student workers, Ryan Guade and Sofia Galindo.
Learn More
● Dewar, G. (2022). How green spaces benefit mental health. Parenting Science.
● Key benefits why you should have an artificial plant in the office. (2019, Dec 1).
References
1. Pamela DeLoatch, "How to Embrace Office Green Spaces for Better Employee Engagement," HR Dive (Industry Dive, July 24, 2018) ↩