CCL 2016 Fall Regional Workshop – Assessment
Registration available at the CCLCCC.ORG website
Locations:
South: Ontario
Sheraton Ontario Airport Hotel, 429 North Vineyard Ave, Ontario
Wednesday, 10/19              9:00 to 3:00
North: Oakland
Marriott Oakland City Center, 1001 Broadway (12th & Broadway), Oakland
Thursday, 10/20       9:00 to 3:00
Description:
"Evolution of Library Assessment at Austin Community College"
Assessment is rarely tracked through one product alone. Austin Community College Library Services (ACC LS) has moved from a paper-based system to a collection of cloud-based services, and continues to refine their statistics-keeping processes.
This workshop focuses on the Assessment products used by ACC LS and highlights the ways that libraries can streamline, collect, and present their statistics to accrediting agencies and College administrations.
Workshop Schedule:
8:00 to 9:00 Breakfast and Networking
9:00 to 12:00 Interactive Assessment workshop (led by Lola Crowling)
12:00 to 1:00 Lunch (provided by CCL)
1:00 to 2:30 Demonstrating the Impact of Library Services at your College (Discussion)
2:30 to 2:45 Closing and Evaluation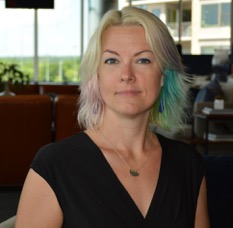 Lola Cowling is a Faculty Librarian/ Associate Professor at Austin Community College. She became the Library Services Assessment Coordinator for ACC Library Services in 2009.   She received her Master of Science in Information Studies at UT Austin in 2003. She co-presented  "Assessment Practices for College Libraries - Student Success; Student Engagement and Use" Lola Cowling and Julie Todaro, at the Texas Community College Teachers Educational Association 69th Annual Convention in 2016. Since 2009 she has helped streamline the assessment process, put a stop to the collection of superfluous statistics and done her part to keep Austin Weird.